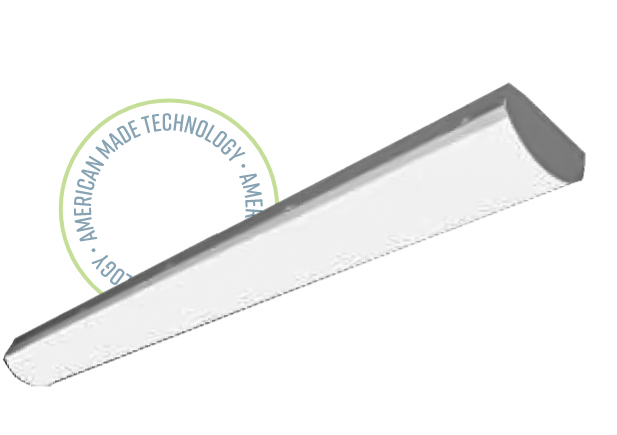 LED
Linear OC425W LED Series
Dazor's OC425W fulfills the need for a standard width open channel strip fixture with a specialized lens in an economical package. Available in multiple lengths and customizable, Dazor's OC425W fixture has a wide variety of industrial, warehouse, and retail applications.
APPLICATION
Auditoriums & Cafeterias
Convenience Stores
Corporate / Office Buildings
Convention Centers
Correctional Facilities
Distribution Facilities
Factories & Warehouses
Government & Municipal
Healthcare Facilities & Hospitals
Hotels & Casinos
Libraries & Museums
Military Bases
Power Generation Facilities
Repair & Service Centers
Retail Locations & Supermarkets
Schools / Colleges / Universities

Standard Width and Body
The OC425W's standard medium width of 5" will work for most common applications and location when retrofitting lighting.

Energy Efficient and Economical
Obtain the lighting you need from an energy efficient open channel strip fixture with a terrific price-to-performance ratio.

Variety of Fixture Lengths
Choose one fixture style and have a consistent look with the same fixture in 4' or 8' lengths.

Wide Selection of Lamp Options
Create the lighting environment you need for your workplace. Choose the fixture lumen output based on your ceiling heights. Select between light color of 4000K or 5000K CCT based on your visual preference. Both color choices have a high color accuracy rating of 83 CRI.
Length (ft)
Wattage
Lumens
Efficacy
Suggested Height

4

35

5460

156

4-8'

70

10920

156

6-12'

8

70

10920

156

6-12'

140

21840

156

12-25'