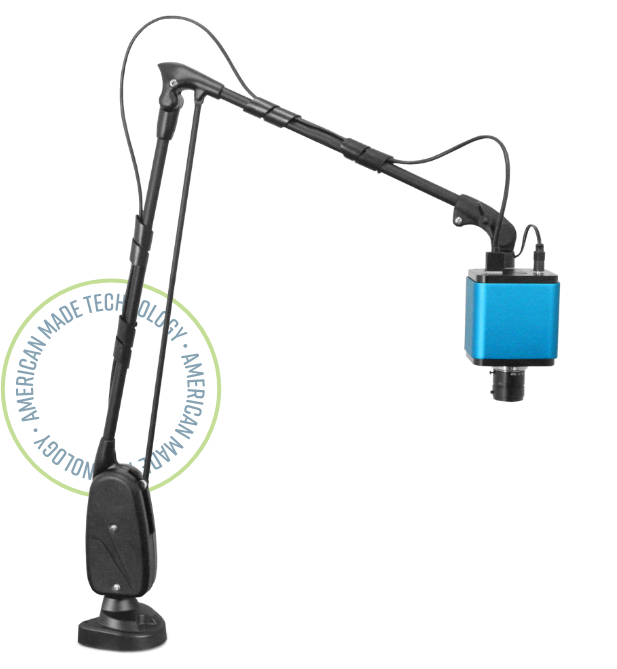 LED
Redefining Worker Comfort & Productivity
CODA Digital Magnification and Inspection System
The CODA digital magnification and inspection system allows for direct-connect monitor viewing with high definition resolution. Images are viewed in real-time at 60fps with no latency in video streaming. Immediate payback from improved productivity, early defect identification, error reduction and worker comfort will be realized.
Color Options
A Highly Functional Ergonomic Tool
CODA is a highly functional ergonomic tool for anyone performing daily work requiring magnification. Uses include all inspection tasks, small component assembly, production, repairs, work visualization and group training.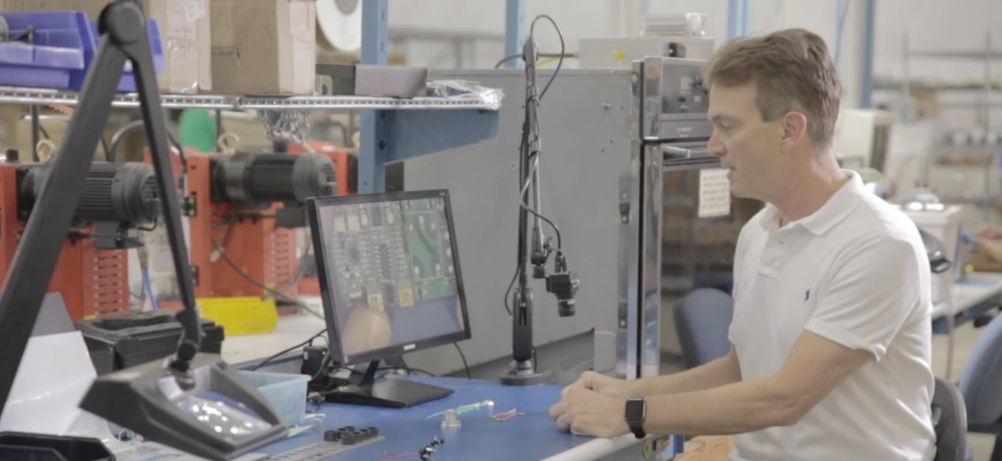 Floating Arm Technology
Dazor's patented classic-style floating arm for smooth and easy positioning of the camera to any position.
Patented counter-balanced spring mechanism
Arms stay in position with finger touch
Holds position without drifting
Time tested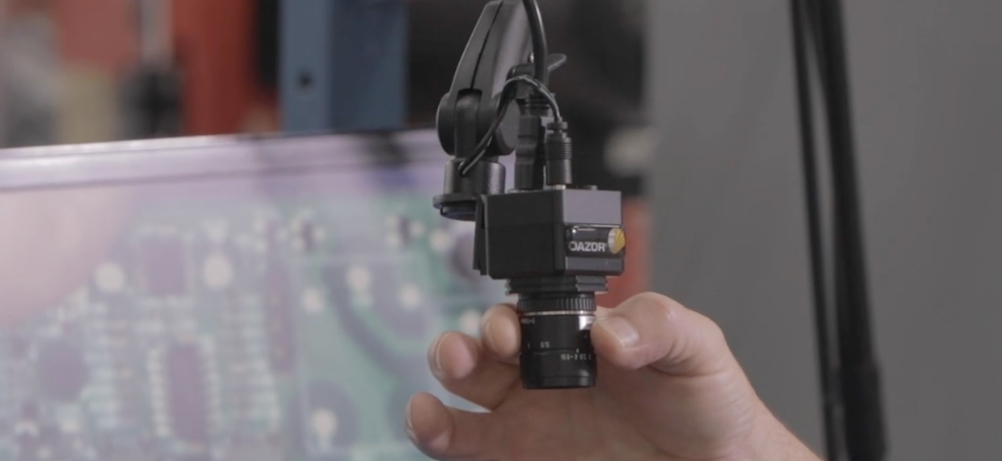 Camera
1080p High Definition, 1/2.33" 14 MP CMOS Sensor 4416 (H) x 3312 (V).
Floating Adjustable Arm
Patented floating adjustable arm for easy camera orientation into any position.
All Metal Construction
All metal construction for durability –suitable for high use environments.
Mounting Options
Desk Bases, Clamp Mounts, and Floor Stand Models available (sold separately).
Professional Grade Quality
Made in the USA of high quality materials.
24" Arm
16mm Lens*
35mm Lens*
Magnification
2.3X
15.0X
5.0X
13.6X
Working Distance
600mm
80mm
600mm
225mm
Field of View
207mm
32mm
92mm
35mm
34" Arm
16mm Lens*
35mm Lens*
Magnification
1.8X
15.0X
4.1X
13.6X
Working Distance
750mm
80mm
750mm
225mm
Field of View
255mm
32mm
115mm
35mm