Task Lighting Needs Assessment
Our Needs Assessment Survey
The assessment of the need for task lighting and illuminated magnifiers considers factors in three major areas:
What task or tasks are being performed? The task, the number of hours, the size of the objects and the contrast level...
What are the environmental conditions in which the tasks are performed? The existing natural or overhead light, any glare...
Who is performing the tasks? Age of person, any vision issues, current level of satisfaction...
Download PDF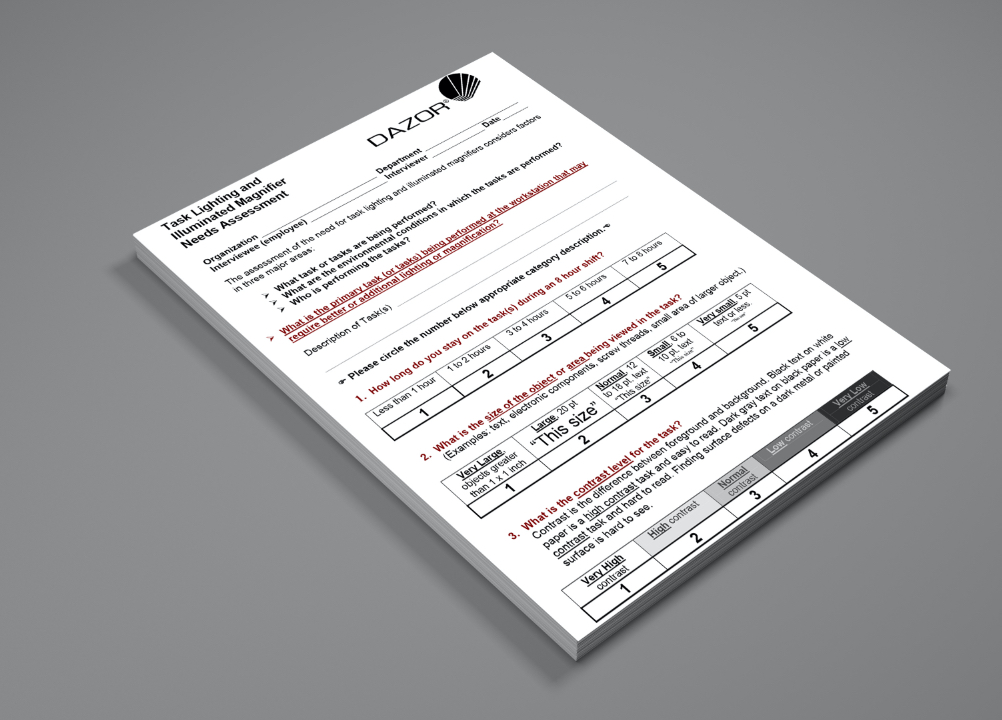 OSHA Recommendations
For workstations, OSHA recommends placing lighting in the appropriate place and selecting the right level of illumination to enhance one's ability to see monitor images. Task lighting can often help in this area by adequately lighting areas for reading and writing while limiting brightness around computer monitors.
Read More on OSHA Recommendations for Proper Lighting