Say goodbye to limpy, squeaky arms that pinch
Floating Arm Technology
Dazor's patented adjustable "Floating Arms" lead the industry for their smooth and easy positioning that improves worker comfort and productivity. Available in two styles, these time-tested articulating arms can be adjusted easily and hold their position without drifting or bouncing.
Dazor's "Floating Arms" truly outperform competitor's poorly designed and constructed arms that simply don't last, get limp, make noise, and pinch hands.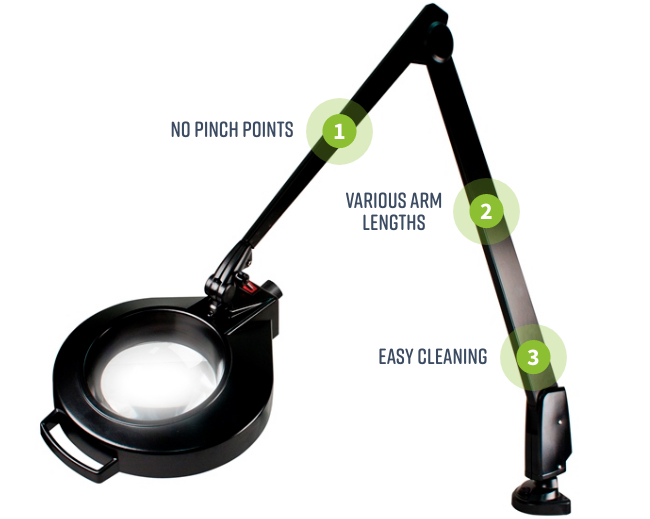 Original Arm
Dazor's patented, classicFloating Arm features a time-tested design that allows the magnifier to virtually float around a workspace. It is mountable on multiple bases with reaches of 33" and 43".

Enclosed Arm
Our modern, enclosed Floating Arm has the same benefits of our Original with an enclosed casing for added protection and easier cleaning. It can be mounted on multiple bases with reaches of 28" and 42".
Better Design Equals Better Performance
No Pinch Points
No External Springs
"Finger Touch" Control
Fully Encased for Easy Cleaning
Patented Counter Balanced-Spring
Holds Position without Drifting
No Pinch Points
Our Arms Are Safer
Not only are Dazor's Floating Arms more functional and more durable, they are also much safer than the vast majority of arms on the market. See below how a typical arm made with exposed square tubing yields a design that causes multiple pinch points for users.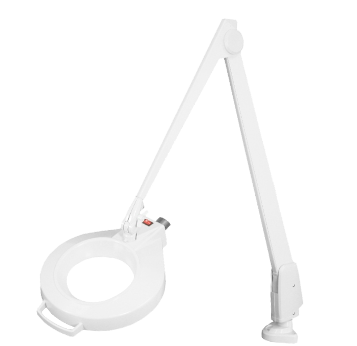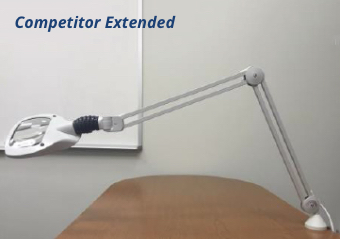 Dual square tube design results in multiple pinch points.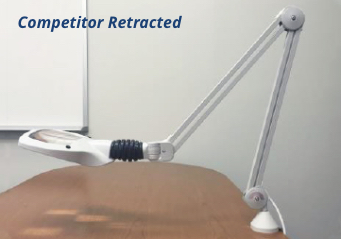 Anything between arm tubes will be pinched when retracted.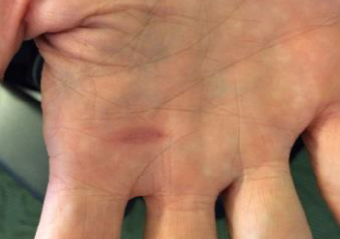 Actual pinch from competitor's arm = personal safety hazard.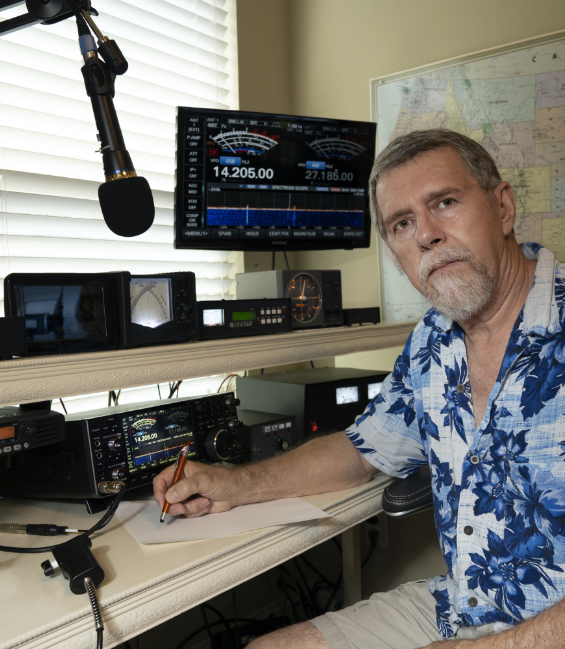 "Floating" Free of Noise
Our Arms are Quiet
The innovative design and construction of the Dazor "Floating Arm" has made it the arm of choice for radio operators throughout the world, the NYPD and more. It's silent fluidity makes it ideal for operators that need to be heard clearly with minimal background noise, but it's silent operation is a benefit for all.
"The Dazor Floating Arm takes quiet to an entirely new level. It's key to minimizing background noise for our dispatchers."

NYPD Representative