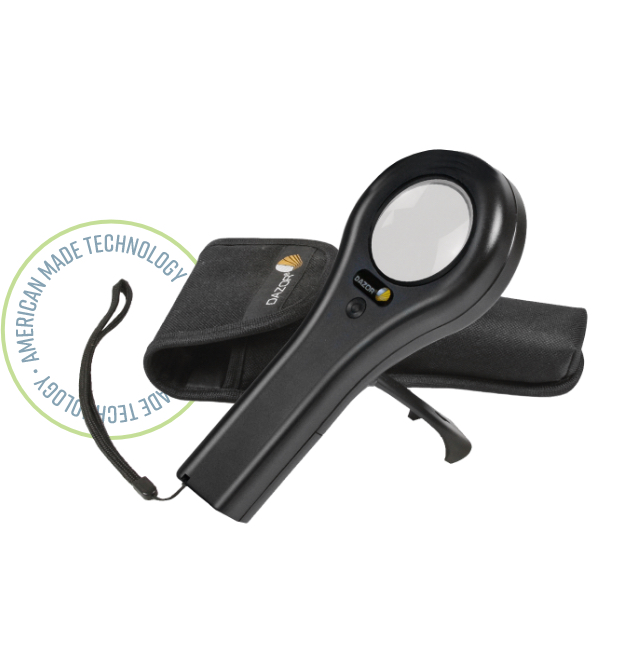 LED
Superior Optics - Advanced Lighting - Unmatched Portability
LED Hand-Held Magnifier Series
The Dazor line of hand-held magnifiers feature an innovative combination of superior optics and advanced lighting design in a compact and portable design.
Color Options
Breakthrough Technology
Dazor's hand-held magnifiers offer breakthrough technology in portable illuminated magnification. The revolutionary optics system offers a generous working distance while maintaining the maximum magnification power. The properly positioned and angled LED lighting ensures excellent illumination of the viewed object.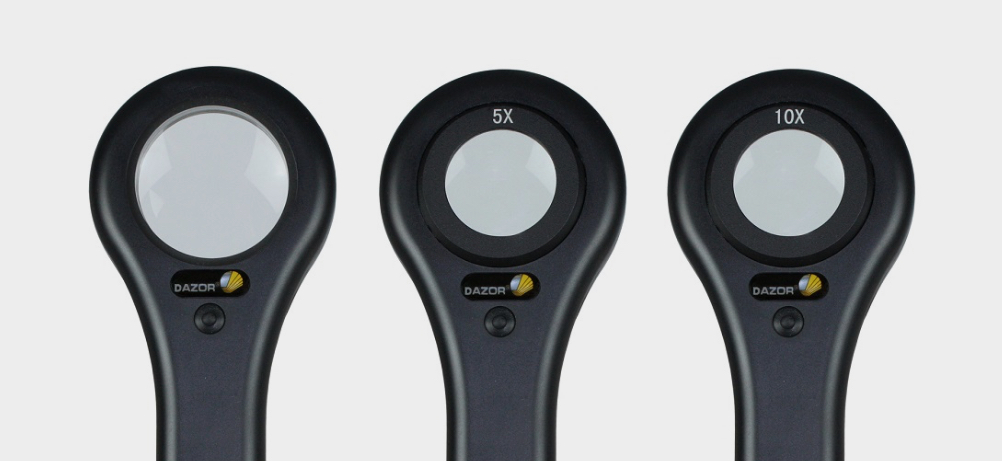 3 Lighting Options
Each magnifier is available with either 12 or 24 bright-white high-output LEDs or a combination of 12 bright-white and 12 UV LEDs for specialized inspection applications.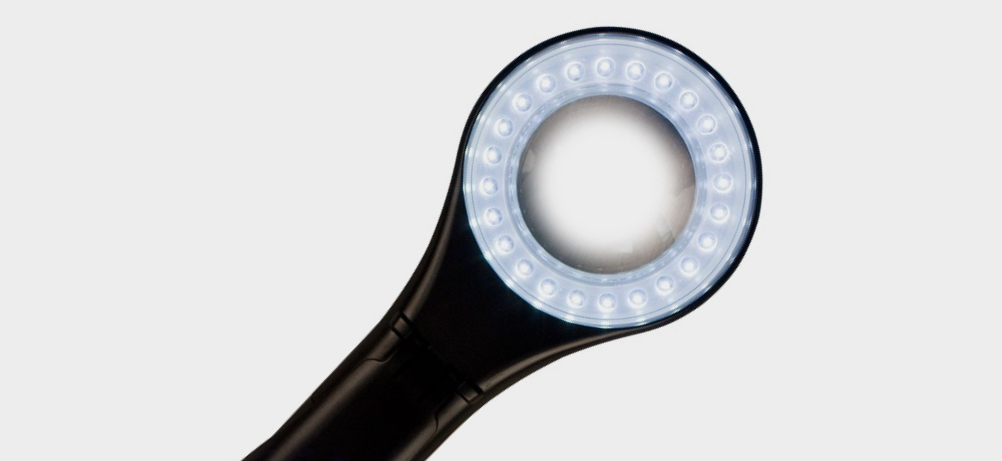 Functional
Instant-on, flicker-free light.
Convenient
Includes kickstand for hands-free use and a convenient carrying/storage case.
Professional Grade Quality
Features crown-optical grade glass for distortion-free viewing.
Built to Last
50,000-hour bulb life and backed by a 1 year manufacturer's warranty.
Designed to Work Anywhere
3 Magnification Options
Choose from multiple magnification options to fit your specific needs.