Lighting at AGA Conference and AGTA Fair, Tucson AZ
In the global gemological trade, one of the most vital – yet frequently misunderstood topics -- is lighting. Rapid
technological advancements in the global lighting marketplace, in combination with an abundance of mass marketing, misinformation, and changes in global supply, seem to be in competition against a history of gemological grading traditions. Thankfully science, instrumentation and education are available to us to quantify facts and dispel commonplace misperceptions. These important topics were discussed this year at the Accredited Gemologists Associations annual conference and the AGTA Fair in Tucson, AZ.
Knowledge is Power
Director of Engineering Ann Settlage discusses spectral power distribution measurements on the latest high color rendering LEDs with Dr. Emmanuel Fritch. Dr. Fritch, 2013 recipient of the Antonio C. Bonanno award for excellence in gemology, was pleased to engage in a scientific discussion of artificial lighting energy emissions in today's technologies. Dazor's measurements/studies on LEDs, tri-phosphor fluorescents and other light sources were of particular interest. Dr. Fritch requested further information for study and classroom teaching purposes with his students at Nantes University in France.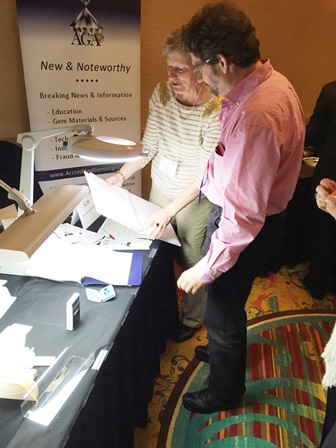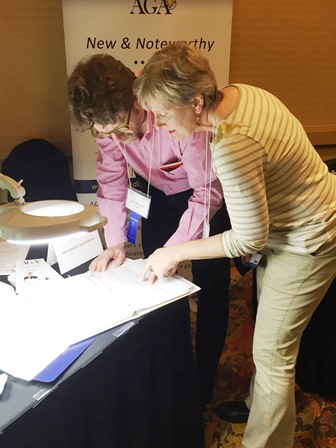 Swiss Precision

Dazor President Stan Hogrebe greets Dr. Thomas Hainschwang at the Accredited Gemologist Association gala and award ceremony where Thomas was honored as the 2015 recipient of the Antonio C. Bonanno award for excellence in gemology. "A gemmological laboratory cannot claim to be scientific without applying rules prevalent in a scientific approach." It is his adherence to these principles that has enabled Thomas to achieve a number of breakthroughs in identifying and addressing leading issues facing the gem trade today. Stan and Thomas worked together on the original AGA Task Force to establish global standards for Lighting and Color Grading Diamonds.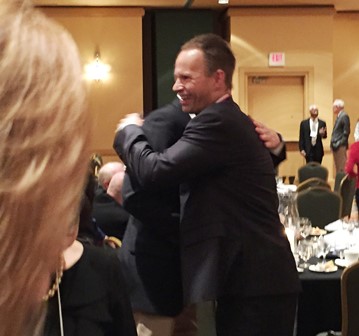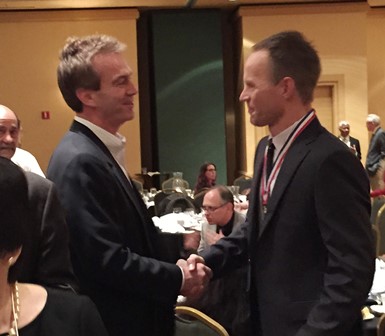 Dr. Hainschwang's partner and colleague, Mr. Franck Notari, DUG, is a noted lecturer and founder of GemTechLab in Geneva, Switzerland. Mr. Notari's specializations are colored gemstones and pearls. He has a long experience in the identification of treatments and countries of origin. Mr. Notari discussed use of Dazor's Spectrowave system in his Switzerland laboratory. "We use the unit every day; it is very good and very efficient in color grading. The light sources are correct for accurate color grading. And more, the machine is excellent for photography of pearls. We use it with a black disc background from our microscope and use the 6500K fluorescent bulbs plus the LED light. The images are very true to the color and life of the pearls."
A World of Color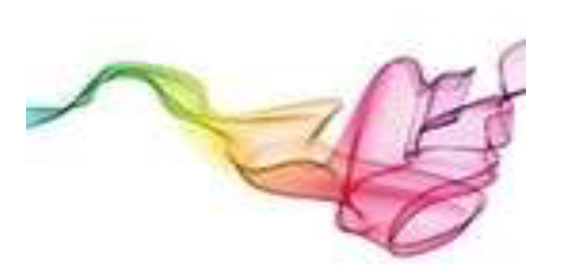 Richard B. Drucker, GG, President of Gemworld International, Inc. recently released to market his World of Color Communication system which serves to describe, price and grade colored gemstones. The system is premised, in part, on the Munsell Color System, and was developed with use of Dazor's 6500K daylight fluorescent tubes for color viewing accuracy. "Consistent and controlled lighting at each stage of the standards development process was critical, including at the printing press where every hue of every stone on every page was re-examined under the identical lighting in which the original colored stones were graded." "It is important that color grading be done in a controlled environment. The light source you use and any external light distractions will affect not only how the gem looks but also the color appearance of the grading charts".
Stan Hogrebe with Richard Drucker in Gemworld International's booth at the AGTA Fair discussing Gemworld's recently released World of Color Communication system. Drucker's new color system will be taught in leading laboratories and teaching institutions around the globe.
Please select a link below for additional information on products and companies mentioned in this article.
Dazor Spectrowave Display and Grading Cabinets
https://www.dazor.com/store/cabinets.html
https://www.dazor.com/09-17-14-lighting-certificates.html
Gemworld International and the World of Color Communication System
http://gemguide.com/services/world-of-color-communication-system/
GGTL Laboratories